Hi peanuts!  Below, this week's round up of things I am intrigued by right now.
Guys, it's the little things.  I recently realized that 2x a day I dig around underneath my sink for my bag full of cotton balls so that I can apply my SKII toner (which I love, BTW — I mentioned awhile ago the embarrassing breakouts I'd been experiencing, YUCK, and this stuff has been doing me right).   Lightbulb moment — I found a great mercury glass cosmetic set at Anthro ($18-$32 per piece), perfect for storing qtips, cotton balls, etc.  But then: teehee, best news of all, I found the exact same set for cheaper on Amazon ($10-$22 per piece).  I see what you did there, Anthro.  But you're not going to trick this cheapskate.
And then, a propos of this topic, I recently read that these cotton sheets from Koh Gen Do ($12 for 80) are enjoying quite the cult following and are supposed to be THE BEST for makeup removal, applying toner, etc.  I'm intrigued.
I have been on a major tea kick lately and felt that boiling water in a saucepan was just not cutting it.  (First, it's annoying and messy, and water spills everywhere when you try to pour it in your mug.  Second, you usually can't get the pot to reach the right temperature (and the right temperature varies by tea!).  And third I like having the right gear for the job.)  After doing some research, I found that the Bonavita Electric Kettle ($81) comes most highly recommended.
BTW, I LOVE the tea selection at David's Tea.  My three favorite flavors right now are blueberry muffin (sounds weird, but delicious), forever nuts (also sounds weird, also delicious), and mother's little helper (perfect before bed — chamomile, peppermint, etc).  For iced tea, their pink lemonade flavor is outta this world.  I buy it in bulk during the summer months and use it with their iced tea steeper (such a cool gadget).
But back to beauty for a minute: my mom recently told me how much her hairdresser has urged her to buy/use a paddle brush, and it was funny, because mine did the same just a few weeks ago.  This Harry Josh style ($40) is supposed to be the bees knees.
But, I'll be honest: these tangle teezers ($11) are my jam for right out of the shower detangling, especially with a few drops of Davines oi beauty oil ($22) or Moroccanoil ($20).
I saw and had to have this Lululemon wrap jacket thing ($128).  It's still warm here in Chicago, but I can't wait to throw this on over leggings after yoga/barre class.  It is SO cozy but loose at the same time.  #NEEDED.
Banana has been KILLING it in footwear this season!  Like, WHAT.  Who are they all of the sudden?  Srsly.  I LOVE these mid-calf suede booties with the sweet bow accent ($178).  I'm going to have a tough time figuring out what color to go with!
But also, I can't decide if I want those or these Dolce Vitas for everyday wear (on sale for $96!)  What is a girl to do…
When I scraped the very last bit out of my last jar of Korres 24-hour cream, I thought: "OK, lady.  You can get by without this luxury item for awhile.  You're already splurging on face lotion and toner and you don't need a night cream, too."  I've been going without for the last 2 months and I have changed my mind.  I need it.  There is NOTHING better than using this facial mask and then slathering on some of this Korres magic stuff before bed.  Silly girl.  Back in stock chez Magpie.
There is something so right about this J. Crew look.  I intend to recreate once my fleece excursion vest ($138) arrives.  It hearkens back to my East Coast roots.  Didn't everyone at one point own a similar vest from Patagonia?  Yes, yes, we did.  What comes around goes around.
These neoprene bags from new-to-me Aussie line State of Escape ($329 each) are calling my name.  What a perfect gym bag, n'est-ce pas?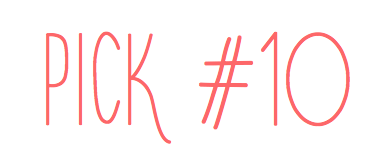 I had to pre-order this Mark Sikes interior design book ($20, set to be released on September 20!) — it's been awhile since I added a new one to my collection, but it's my absolute FAVORITE indulgence to curl up on the couch on weekend mornings with a cup of coffee looking for new interior decor inspo.  My other favorites?  Erin Gates' Elements of Style, Emily Henderson's Styled, Nate Berkus' The Things That Matter, and Grace Bonney's Design Sponge.  Get ready to want to redo your entire house, splurge on expensive wallpaper (I could spend all day drooling over Osborne + Little), and routinely hit up flea markets / vintage shops for rare finds.  (Or, as I more commonly do, spend hours searching Etsy.  One of my favorite pasttimes is flipping through one of these books, honing in on a particular decorative object/vintage piece, and then hunting one down on Etsy. #dork.)