I wrote last week about the high-end label Brock Collection, and how to get the look for less with the line Valencia + Vine's pieces.  I have also been swooning over the statement dresses from the eclectic, "It" label Borgo De Nor, as seen on the chic pea above, who is wearing this stunning style (shown below).
Hi-Lo 1: Borgo De Nor vs. Zara.
I also managed to track down a couple of styles on sale — check out this, this, and this!  I am *thisclose* to buying one of these beauties on sale.  You can also get the look for less with this $70 steal, shown below!!!
Hi-Lo 2: The Pam Munson Straw Hat vs. Nordie's Style.
I have been eyeing one of these dramatic frayed-edged straw hats from Pamela Munson (I'm obsessed) for the last few months — how stunning?!  (Also note that the chic pea below is sporting my new earrings — I bought them in the smaller size!)
You can get the look for less with this $15 Nordstrom steal!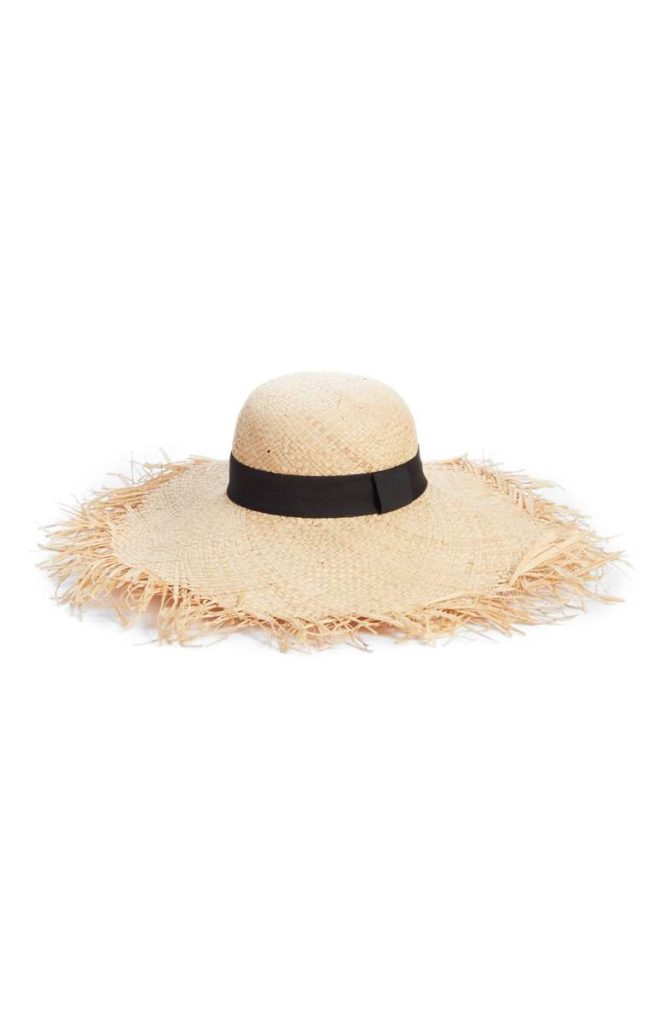 Hi-Lo 3: The Rhode Resort Ella Dress vs. The Wayf Steal.
I wrote about the Rhode Resort Ella dress a few months back, and I'm still smitten with it.  I ordered one and found that it was a little too voluminous on my frame — I looked like I was drowning in yards of fabric (#smallgirlproblems).  I was therefore delighted to find this $120 Wayf steal — which nails a similar aesthetic with its ruffled hem, but feels a bit more appropriately scaled for me.
Hi-Lo 4: The Alice McCall Jumpsuit vs. the Re-Named.
I will try not to feature this jumpsuit again (sorry not sorry), but how perfect?!  Get the look for less with this under-$100 steal!
Hi-Lo 5: The Lisa Marie Fernandez Ric Rac Dress vs. The Wayf.
I have been lusting after the label LMF for awhile now — and this ric rac trimmed dress (on sale, but still close to $500!) has my eye.  Luckily, this under-$100 Wayf dress enables you to get the look for far less.
P.S.  Both of the ric rac dresses above remind me of these sandals — which just went on sale!  I love these slides, too — and they're also on sale!
P.P.S. Lots of hi-lo finds here, too.
P.P.P.S.  Have you ever sold a home?